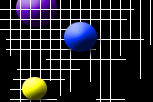 This is the Sim Hut's homepage, we have forums, news, online games, a list of expansions and others from maxis, cheats, and a top 5 section! Be sure to check it all out!

Welcome to The Sim Hut, where all your Sim needs are met. We've got everything, you name it we have it (well, almost). We've got forums, and guestbooks, and counter and polls. So come on in to the Sim Hut for some tremendous simfun. Go Explore!!!

Be sure to keep looking out for my new site on The Sims 2, It's gonna be called The Sims 2 Hut (I wonder why?)! When this link lights up in GREEN, then click it to visit The Sims 2 Hut!

(It will work now but the site is still under construction, so it's VERY boring)***




Welcome to The Sim Hut, here you can find the forums of the Sim Hut, which are known throughout the web. But while you're here please post a message in the forums, please vote in our monthly Sim Hut poll, and sign the guestbook so we can send you the monthly newsletter with SimNews on it. Also we've newly added cheats and a faq and guide. Oh yeah, add that to a newsletter/ mailing list, and you get a fantastic website!